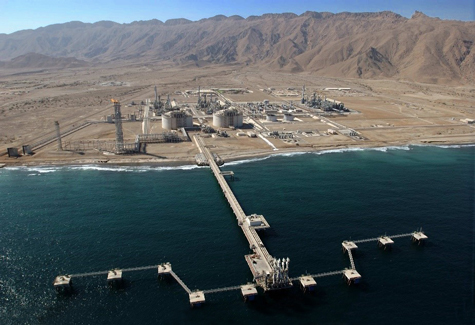 The Qalhat LNG (QLNG) project started its operation in 2005, subsequently as an expansion project of the Oman LNG (OLNG) project which commenced operation in 1999.
ITOCHU Corporation participates in the QLNG project as a shareholder of Qalhat LNG S.A.O.C., together with Oman Investment Authority (OIA), Oman LNG L.L.C., Union Fenosa Gas SA, Mitsubishi Corporation, and Osaka Gas.
The QLNG project is a project which operates the 3rd Train of Oman LNG project with regasification capacity of approximately 3.3million tons per year. Since its commencement of production in 2005, it has successfully been delivering LNG to the customers mainly in Europe and Asia.
ITOCHU has signed the Sales Purchase Agreement (SPA) with QLNG in 2004 (The contract later had been novated to OLNG). By signing the SPA, ITOCHU has become the first Japanese trading company to directly purchase LNG from a gas producing country. Through this SPA, ITOCHU has been contributing to stable supply of LNG in the world utilizing its capability as a trader to bridge and facilitate the satisfaction of global supply and demand requirements of the world.